Although they were very supportive of his ambition, all they could offer was their love and care and this put the work on Haruna as a young child, to do all he could to pay his fees.
He started his education at Gar Local Education Primary from 1964 to 1970 and was at Government College, Maiduguri from 1971 to 1975. Not only was it difficult to pay his fees, the distance from the school to his home was long, about 600 kilometers and this required him to risk his life on the lonely road, travelling with strangers just to get educated.
After completing his Senior School Certificate Examination (SSCE), he remained in Maiduguri and started working as a shoe maker, just to make ends meet and save for money to further his education to university level.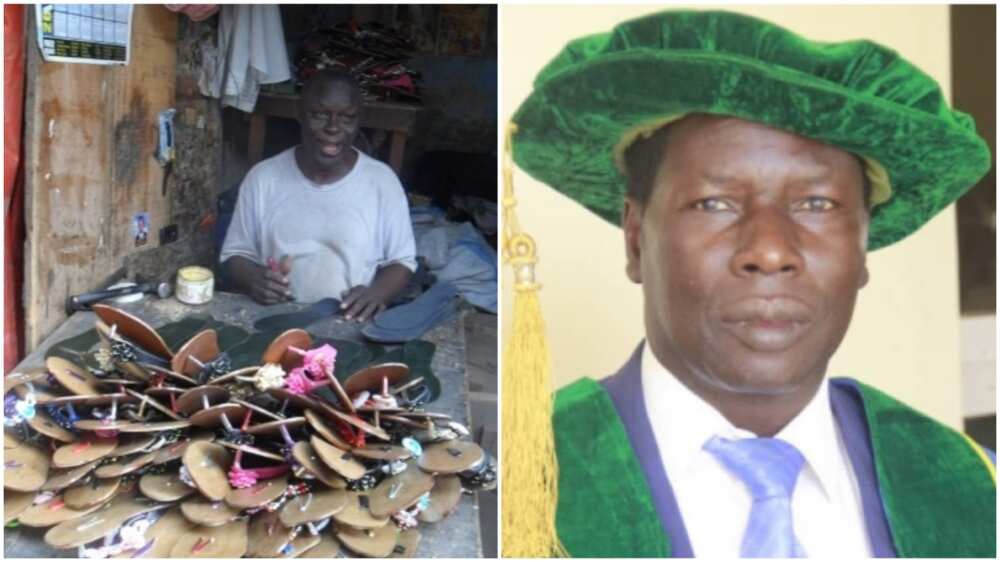 In addition, he would run errands for staff in offices nearby his work station, just to earn extra cash. It was on one of such occasions that a lady approached him and requested for his service. They struck a conversation and she was interested in helping him further his education.
The journey to become an academic started in 1982 when he was appointed as a Graduate Assistant by the University of Maiduguri. From 1983 to 1990, he received the university's Fellowship to study at the School of Oriental and African Studies, University of London, United Kingdom.
According to Abusite, he was born in Mangapiko, a place in New Zealand, and was one of several children of his family. As obtainable in the pastoral days that he lived, he engaged in farm activities.