- A woman named Khumbu Shelemba has seemingly done the impossible after rising from cashier to petrol station owner
- The 36-year-old's story is that of hard work and perseverance
- Shelemba admitted that she goes through difficulties but has learnt to calmly deal with them
A woman has proven that hard work and perseverance reaps incredible fruit. The 36-year-old started as a cashier and now owns her very own petrol station.
Hailing from Mtwalume on the South Coast of KwaZulu-Natal, Khumbu Shelembe's career has been a remarkable journey. Khumbu completed a National Diploma in Marketing Management from Mangosuthu University in 2004. She managed to find a job as a cashier at Mobeni service station in South Africa.
She was promoted after working for six months and joined the book-keeping and supply chain department.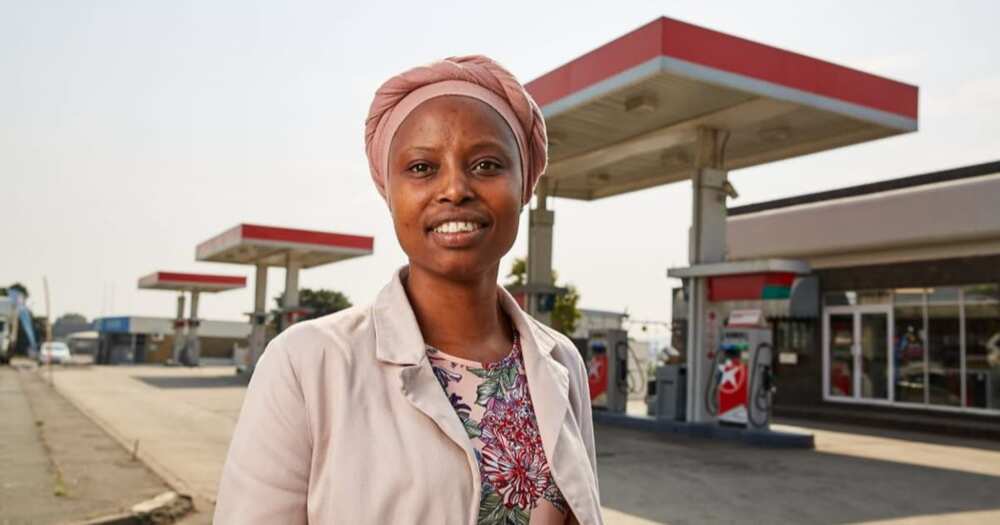 In 2011 she completed the Caltex Retailer Courses and the previous owner of the Mobeni service station presented her with an opportunity to buy a 30% share in the business. She did not let the once-in-a-lifetime chance slip by.
She then applied for- and received special funding from Astron Energy, the company that owns the Caltex license, to gain complete control of the business. Today she is striving to get to the very top and is well on her way there.
The businesswoman is passionate about her work and has earned her accomplishments.
Speaking to Povo News, she said that the business required hard work and a positive attitude. The job is not without its challenges, but she's learnt to keep calm even through difficulty.
Baez was a teenager when he started working as a janitor at New York University's Langone Tisch Hospital - On October 14, at 29, he graduated from the same university as a nurse